About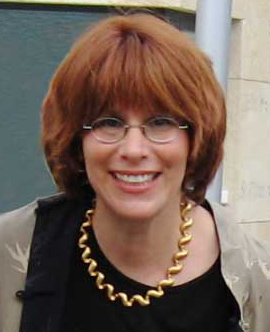 Carole Garbuny Vogel is the award-winning author of 25 nonfiction books for children and young adults. Fascinated by the power of nature, she conveys her passion for unusual geological and meteorological events in Shock Waves Through Los Angeles; The Great Midwest Flood; and Nature's Fury: Eyewitness Reports of Natural Disasters, the last of which was the winner of a Boston Authors Club Book of the Year Award. Ms. Vogel's publications, Legends of Landforms Weather Legends; and Breast Cancer: Questions & Answers for Young Women, have all won high praise.
According to the review journal Booklist, "Vogel adeptly walks the line between scientific information and the irresistible fascination with disasters…and she puts it all at child level." The Great Yellowstone Fire, co-authored with Kathryn A. Goldner, was described in Appraisal as a "model of good science writing." The Boston Parents' Paper deemed it "one of the 100 best children's books of the century."
Carole Vogel has applied her substantial research and writing skills to genealogy. She was the editor for We Shall Not Forget: Memories of the Holocaust, a 500-page book containing 42 essays on the Holocaust written by survivors and sons and daughters of survivors. She has published six articles in Avotaynu: The International Review of Jewish Genealogy, and created a family history website www.paulgassfamily.com at the behest of Paul Gass after researching and writing the history of his illustrious family .
Vogel's current focus is the creation of a town-wide genealogy for the Jewish community of Mattersdorf, Hungary (now Mattersburg, Austria) from the 1600s to the present. Vogel and her collaborator, Yitzchok Stroh, identified 20,000 people in 14 generations, of whom 13,000 are connected to the founding family.
---
Get in touch with Carole: